Welcome to the Website of the Carlow to Cork Tractor Run Club
The Carlow to Cork tractor club was established in 2005 with the aim of preserving vintage tractors while raising funds for CMFR (Crumlin hospital) and to promote safety on Vintage machinery.
We are proud to be "Supporting Crumlins sick children since 2005"
This year (2020) we are committed to supporting the Hospital and will make every effort to complete the "Carlow to Cork tractor run" when it is safe for the public and us and in keeping with HSE guidelines on Covid-19.
We wish all our supporters well during this uncertain time; please support CMRF and us by clicking on donate button below.
Please Donate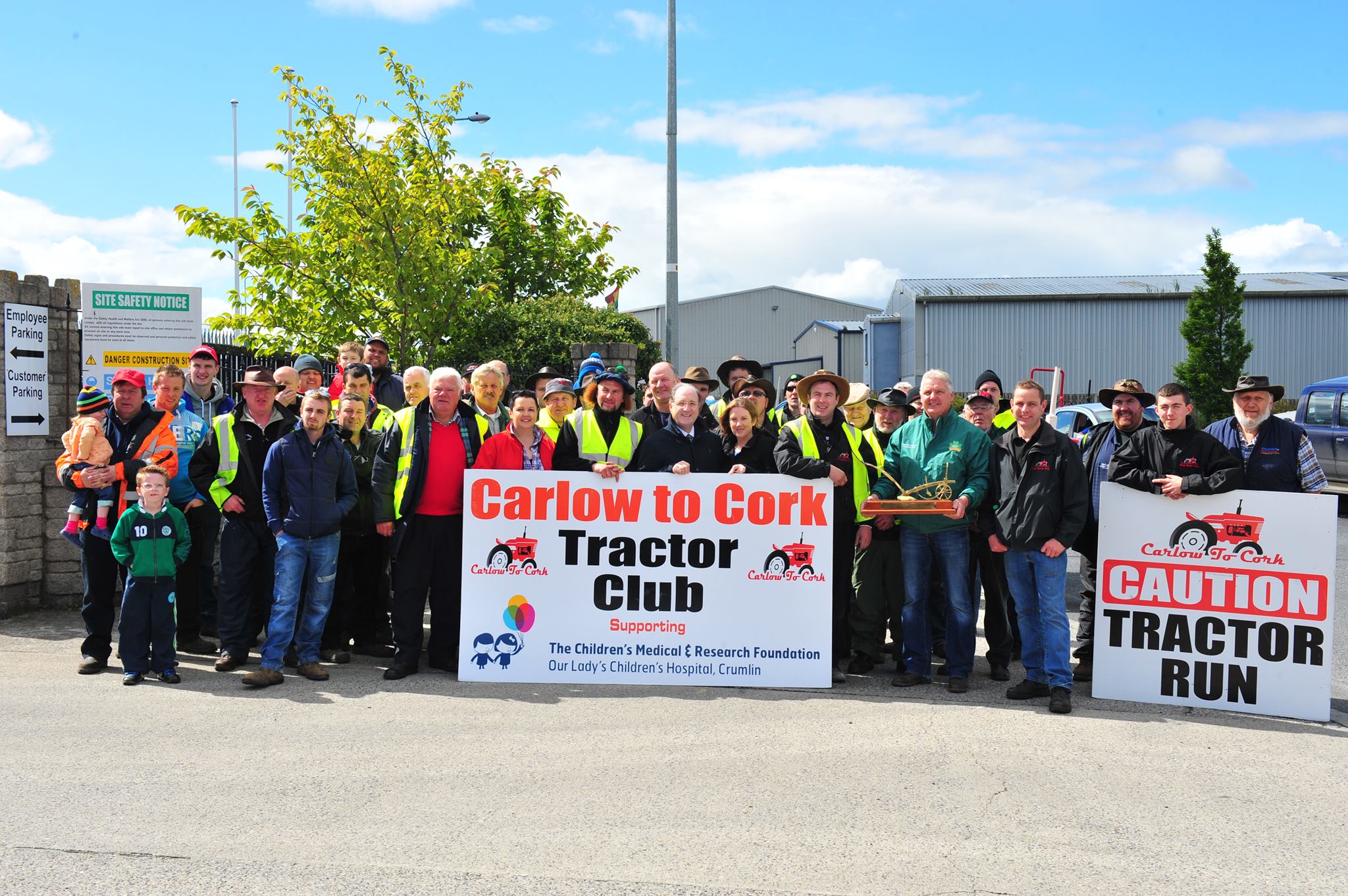 Post
Brendan Byrne
Carlow to Cork Tractor Club
C/O Burnside Hydracyl (Ballymoon) Ltd.O
Ballymoon,
Bagenalstown,
Co. Carlow