Welcome to the Website of the Carlow to Cork Tractor Run Club
The Carlow to Cork tractor club was established in 2005 with the aim of preserving vintage tractors while raising funds for CMFR (Crumlin hospital) and to promote safety on Vintage machinery.
We are proud to be "Supporting Crumlins sick children since 2005"
This year we have huge plans including a Raffle for a MF135 Multi power tractor, (The Massive Massey tractor raffle) and we will drive from Carlow in North Germany to Ireland and then onto Cork.
Please support the "Massive Massey tractor raffle" and buy a raffle ticket for the tractor or please donate what you can.
Massey tractor Raffle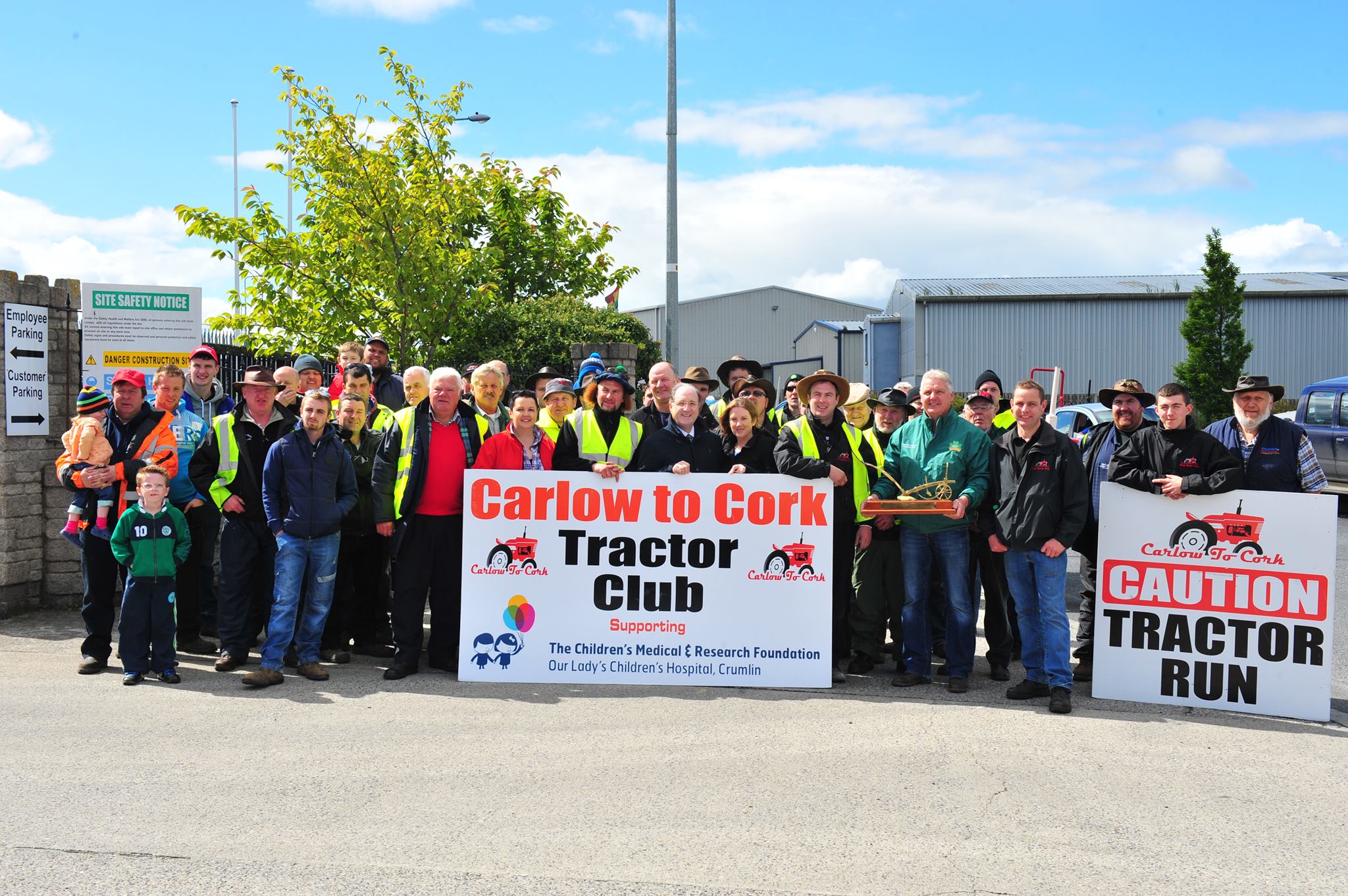 Post
Brendan Byrne
Carlow to Cork Tractor Club
C/O Burnside Hydracyl (Ballymoon) Ltd.O
Ballymoon,
Bagenalstown,
Co. Carlow